Exceptional Agricultural buildings
Experience & Efficiency
Your source for agricultural building needs in Rock, Walworth, Dane, and Jefferson Counties. Our experienced agricultural builder will design, construct, and manage your custom design agricultural building for livestock, dairy, or equestrian.
Our agricultural buildings are designed for fast, simple erection and fabricated with the most efficient state-of-the-art equipment.  From big to small, we cover it all!  Our panel and post frame construction provides comfort, safety, durability, and good looks. • Hobby Shops
• Pack Barns
• Commodity Buildings
• Standard & Machine Shops • Equestrian & Horse Facilities
• Dairy Facilities
• Barn Remodel & Repair
Showcase Custom Design
Pole Barn
This is a Pole Barn construction completed in June of 2020.
City of Janesville Sports Complex
Connell Construction LLC recently completed the sports complex, for the City of Janesville. The sports complex is used for the youth baseball team for storing equipment. The barn itself was run down and ready for a remodel. Connell Construction LLC replaced the beams/ support system, new staircases up to the lofts, new siding, and roofing, overhead doors, and service doors. Check out the transformation!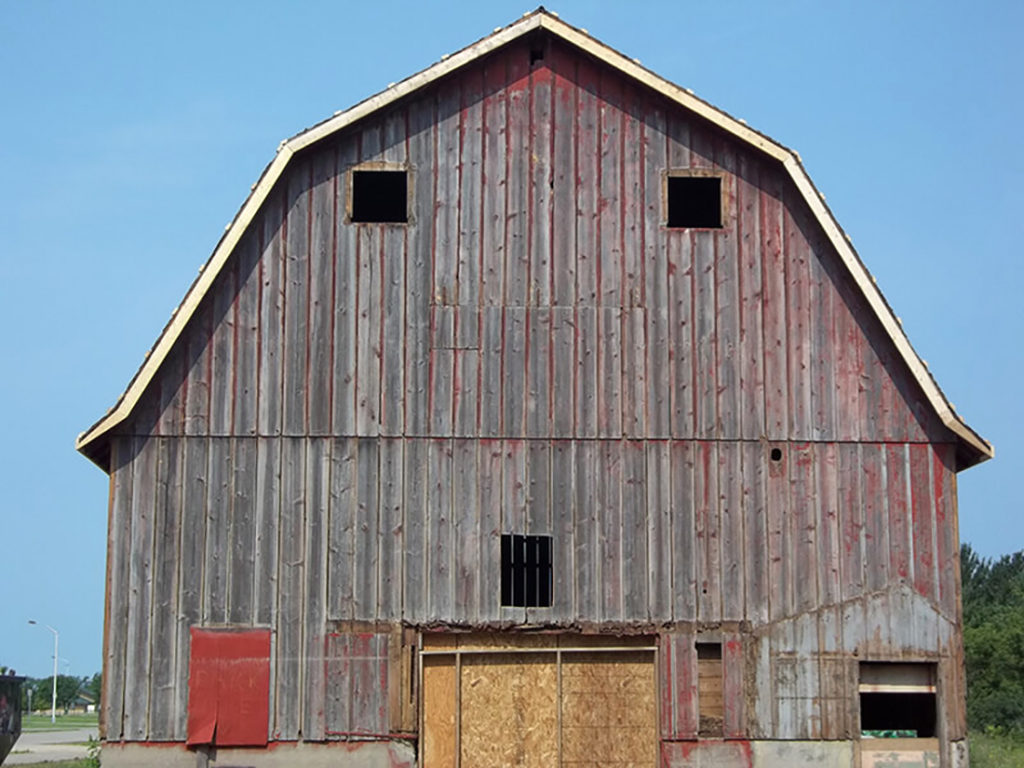 State-of-the-Art Calf Facility with Automated Feeding Equipment
Hey Farmers! When you go to feed your calves are they telling you to hurry up and feed me? Wouldn't it be nice to have a dairy facility where the calves feed themselves?
Connell Construction LLC has a solution for you to provide minimal care with better results for your calves to be healthy. Pictured below is a new state of the art automated calve feeding facility that was built by Connell Construction LLC in 2011. This facility features curtain sidewalls, interior ventilation designed by the UW and a SIP's panel constructed within the interior of the main structure to house automated feeding equipment for your livestock.
Freestall Dairy Expansion
Hey Farmers! Wouldn't you like a building that promotes a healthy environment for your dairy cattle?
Connell Construction LLC has a solution for you to provide minimal care with better results for your dairy cattle to be healthy. This build consists of cross ventilation with fans with extra space for cattle to calve in loafing areas. It is a 5-row free-stall building for milk cows and dry cows, which was added onto an existing 4 row building. This dairy expansion is an EPS pre-engineered building.
State-of-the-Art Equestrian Barn
Hoop roof equestrian barn. Great for wide-open feel.
Hobby Shop
Hobby shops are perfect for the weekend handyman, or craft lady. What better way to get work done at home? Hobby shops come into great use for the mechanic or woodworker of the house. We have even seen some decorated to fancy she-sheds. Whatever your heart desires, we can help. Call us today, your hobby shop awaits you.
Available Agricultural buildings
Available Agricultural Buildings
Dairy Facilities & Designs
Our barn designs offer one of the most flexible and low cost building options in the market. EPS' computer automated laminated column production line offers complete control over quality and delivery.• Free Stall Barns
• Parlor & Holding Areas
• Intensive Care
• Young Stock
• Commodity
• Solar Open Fronts
Livestock Confinement
Panelized construction gives you more building per dollar and more life per building! Your agricultural building is designed for fast, simple erection and fabricated with the most efficient state-of-the-art equipment. You pay less for labor at the construction site. This means that more of your dollar buys you what counts – a quality building that will serve you profitably year after year.
Equestrian Buildings
It's easy to see why we have become a respected leader in the fast and efficient construction of equestrian buildings. Our advanced panels provide exceptional insulation, long-life durability, and economical construction. At Connell Construction we can help you create any combination of modules to provide quality, easy to maintain stalls, truck and trailer storage, a riding arena, and even an upscale office area.
Solid Core buildings
Structural Insulated Panels join high-performance rigid foam insulation to Oriented Strand Board (OSB) or plywood. The thickness of the foam is adjusted to increase R-Value. As labor sources become more scarce and cost increases in the future, building with Structural Insulated Panels will become the preferred building system.
Post–Frame Building Systems
Roof Trusses are pre-engineered, designed, and certified to accommodate agricultural snow loads for your specific requests. State-of-the-Art Design eliminates knee braces and allows maximum use of space.